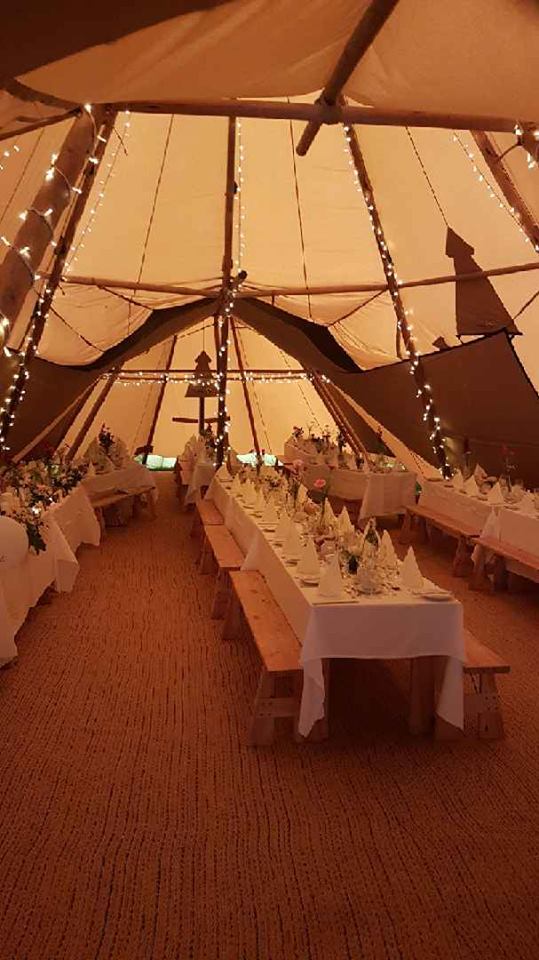 Why not invite David Smyth and his experienced team to look after your wedding catering?
As you would expect, the menu for each occasion is tailored to the couple's exact specifications and we provide all the service required.
A selection of dishes and treats from our wedding service menu has been included below for your convenience but as this is a customised service, we invite you to contact us for an informal chat about your plans.
David catered for our wedding and he and his staff were absolutely fantastic. He helped us structure the day, create a unique and delicious menu and catered for all our needs (pun intended) thank you so so much for making our day so special! – Aine O
We hired David to cater for our wedding party. We had almost 200 guests and everyone was full of praise for the quality and quantity of food they received. David was a pleasure to deal with throughout the whole process from our first contact right through to the day itself. I would have no hesitation in recommending David and his team. – Gearoid O
---
Canapé Options
Smoked Salmon wrap with cream cheese and rocket
Baked Brie with cranberry
Curried Prawn Cream Cheese
Clonakilty Black Pudding with Onion Marmalade
Vol Au Vents with Chicken and Mushroom
Blue Cheese and Pine nuts
Vol au Vents with Salmon and Chorizo
Curried Vegetable vol au vent
Baked Ham wrap with tomato relish and lettuce leaves
Pate fingers
Smoked Salmon on Brown Bread
Goats cheese bites
Starters
Homemade Cream of Vegetable Soup
Smoked Bacon Caesar Salad
St Tolas Goats Cheese on a Sourdough crust
Creamy Salmon & Chorizo Vol Au Vent
Creamy Chicken & Mushroom Vol Au Vent
Oak Smoked Irish Salmon with Lemon & Dill
Trio of Melon with a Raspberry Coulis
Black Pudding with Spiced apple Jelly
Antipasti Sharing Platter
Buffet Options
Chicken Dish options (Chicken Curry, Chicken A La King, Chicken Satay)
Beef Dish options (Beef Stroganoff, Peppery Beef, Chinese Beef, Beef Bourgoine, Lasagna)
Lamb Dish Options (Lamb Tangine, Irish stew, Lamb Korma)
Veggie Dish options (Vegetable Lasagna or Vegetables with Curry, Chili or Black Bean Sauce)
Roast Sirloin of Aged Beef with natural Jus
Baked local Ham with seed mustard and honey glaze
Loin Of Pork with herb stuffing
Marinated Side of Salmon
Leg of Wicklow lamb with rosemary and Garlic jus
Dressed Platter of Smoked or Fresh Salmon
Baked Glazed Ham
Roast Turkey with sage stuffing
Charcuterie Meat Platter
Table Service Options
Baked Darne of Salmon with Chorizo Sauce
Roast Stuffed Turkey & Honey Baked Ham
Roast Striploin of Home Bred Aged Beef
Baked Supreme of Chicken Stuffed & wrapped In Bacon
Grilled 8oz Fillet Steak
Lamb Shanks slow cooked in Red wine and Garlic
Seasonal Fish option
Ginger and Soy Glazed Breast of Chicken
Slow Roast Lion of Pork with spiced Apple sauce
BBQ Buffet Options
Glazed Back Bacon Steaks
Brackens Leek & Onion Sausages
Mallons Sausages
Marinated Chicken Breast in Sweet Chili & Soy
Slow Cooked Ribs in Sticky Sauce
Teriyaki Pork Lion
Lenihans Lamb Burgers
Butchers Burgers
Home Bred Striploin Steaks
Teriyaki Atlantic Salmon Darne
Hot Sides
Baked Potato
Baby Potatoes
Garlic potatoes
Mash
Cauliflower Cheese
Buttered Carrots
Medley of Vegetables
Seasonal options
Cold Sides
Baby Potato with Scallions & Caesar Dressing
Pasta with Sun Dried Tomatoes & Sweetcorn in a Rich Tomato Sauce
Satay curried Rice with Peppers & Fruit
Couscous in a Lemon Dressing with Broccoli & Cauliflower
Chinese Noodles with Stir Fried Vegetables and seseme seeds
Chorizo & Roast Potato Salad
White Cabbage Coleslaw
Broccoli, Sun Dried Tomato and toasted pine nut salad
Apple, Celery & Walnut Salad
Curried Lentils with Coconut
Pasta with Feta Cheese & Pesto
Mixed Bean & Quinoa Salad
Spiced Cous Cous salad with toasted pine nuts
Pasta with feta cheese and pesto
Tossed Green Salad
Dressings, Relishes & A selection of Breads.
Dessert Options
Warm Bramley Apple Pie
Summer Berry Crumble
Creamy Tiramisu
Warm Chocolate Bake
Raspberry Pavlova
Tangy Lemon Cheesecake OR Balileys Cheesecake
Buttery Banoffee Pie
Homemade Oreo Icecream
Novelty Options
Choice of 1 option of a selection of 3 for a tasting plate:
Cake Pops
Doughnuts
Cake Shots
Dessert Shots
Late Night Options
Cocktail Sausages, chicken gougons and sandwiches with dips
Slow cooked Honey Glazed Ham, Sheridan's cheese selection and crisps with relishes etc served with various breads and mixed rolls.
Guests will be able to make their own sandwiches but we will have staff there help and serve.