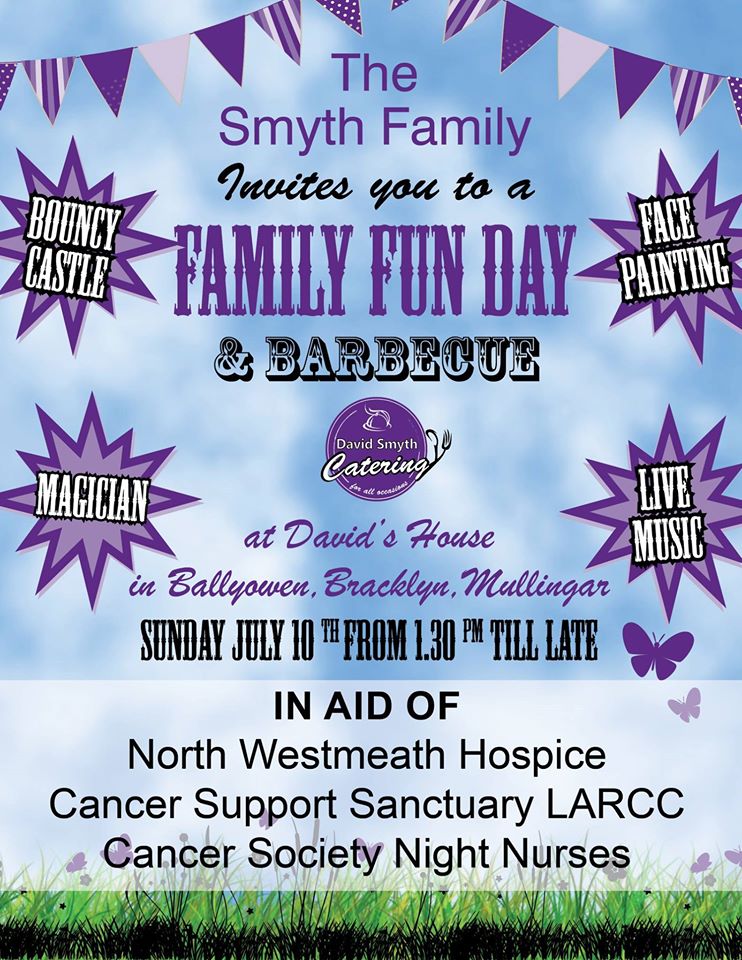 David Smyth and his family would like to invite you to our family fun day on Sunday 10th July! We are organising this event to raise much needed funds for the amazing work done by three local charities that our very close to hearts – North Westmeath Hospice, LARCC Cancer Support Centre and the Irish Cancer Society.
As a family, we are very grateful to them for all the help and care that they provided to Dad. We really can't thank them enough! As a token of our gratitude, we are organising this very special event at David's home.
Alongside our barbecue – and you know that will be worth it on its own – there will be a bouncy castle, a magician, and face painting for the kids, plus live music for the adults. Something for all the family!
Donations to these great causes can be made on the day or on our Donation Page Here.
We look forward to seeing you all!
Family Fun Day – Sunday 10th July From 1.30pm