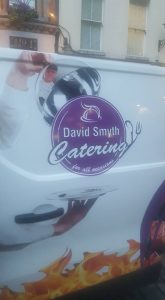 Once again, we were happy to help serve Christmas dinner to some of Westmeath's less fortunate!
Thank you to Greene farm foods for sponsoring the Turkey, Sean and Mary Murphy for sponsoring the ham, the Lions Club for there sponsorship and for the many members and others who delivered to every corner of the county!
Thanks also to Sinead O Neil, her family and especially her wonderful daughter Saoirse who raised a massive amount of money to feed the homeless and less fortunate. Each family today received a gift today due to her generosity.
Lastly, a mention for my brilliant daughters, Amy and Emma and staff member Neeve who generously gave their time today and over the last few days to prepare and serve the food.
I was incredibly lucky this morning to have been surrounded by so many people all giving of there time to help those less fortunate. Thank you and Merry Christmas to you all.