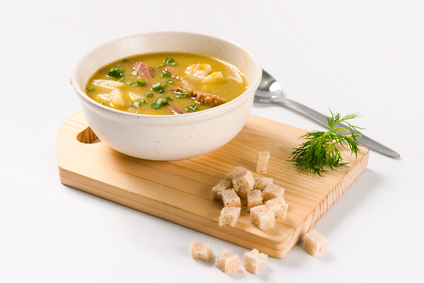 Here's a hot and tasty soup recipe, perfect for a cold, winter's afternoon!
Ingredients
150g leeks
150g cauliflower
150g broccoli
300g carrots
100g onions
100g celery
750g potatoes
50g butter
1.5 ltr chicken stock
300ml milk
Salt and pepper to taste
Method
Wash peel and chop all veg and place in a saucepan over a med heat and sweat the veg for about 20 minutes.
Add in the stock and continue to cook for about another 30 minutes until all vegetables are soft.
Allow to cool slightly and liquidise. Add in milk and season.
Serve or cool and freeze or share with your nearest and dearest.
A great way of serving is to add whipped cream to the bowl before pouring in soup and sprinkle with parsley.