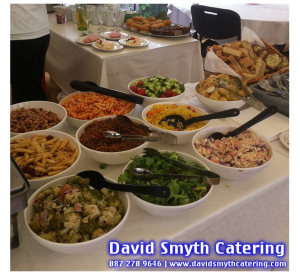 Here is a recipe for my delicious Noodle Salad – always a popular favourite at barbecues and buffets throughout the year!
Ingredients
250 noodles
1 green and 1 red pepper
150g mange tout
150g baby corn
Medium red onion
50 ml sweet chilli sauce
50 ml soy sauce
Toasted sesame oil for cooking
Method
Wash, top and tail mange tout and stir fry, when cooked toss on to large tray to cool.
Do the same for the rest of the vegetables cooking each one separately, ensuring not to overcook.
250g noodles cooked as per instructions and plunged into cold water when cooked to ensure they do not go sticky.
When all ingredients are cooked and cooled toss together in a large bowl and add the sweet chilli and soy, mixing together before adding to noodles.
Serve in a large bowl sprinkling sesame seed sparingly over the salad for garnish.