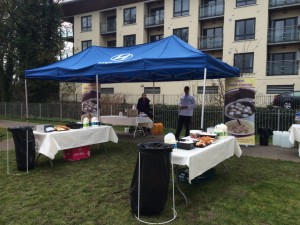 Congratulations to the organisers and well done to everyone who participated in the first ever Mullingar Half Marathon (in aid of Childline) which took place on St Patrick's Day!
600 people took part in the race around Mullingar, taking in the surrounding countryside and the majestic Royal Canal before completing the loop leading back to the town to the finishing line in the park.
As you can see from the photos, I was there for the finish with refreshments for the sweaty, the cold and the thirsty!
A great day for Mullingar and I was delighted to have been involved.
About The Mullingar Half Marathon
For more information, please visit the official website here.