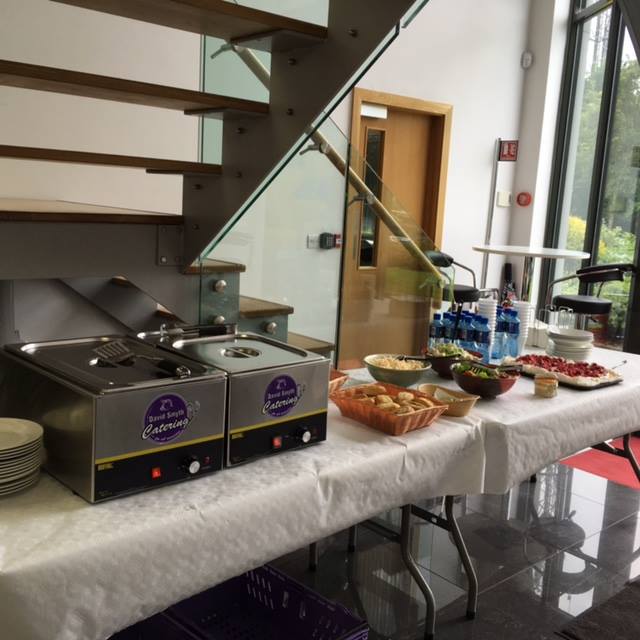 Offer the team an exciting alternative to the same old sandwiches from the staff canteen! David Smyth Catering can deliver a hot, freshly prepared selection of savoury and sweet treats to your work place, allowing you to host a productive meeting over food that your colleagues can truly enjoy.
Take a look at what we delivered to one such meeting this week! Mini ham & mushroom vol au vents, potato skins filled with chili con carne, chicken goujons, a variety of salads and to finish it off – a yummy pavlova.
All this was laid out fresh by our team on site and left ready to be enjoyed by the lucky delegates!
To make an enquiry about catering for your own forthcoming business functions, give us a call on 087 270 9646.