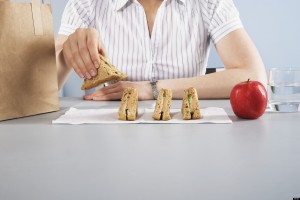 In the traditional sense, a working lunch is a good way to encourage fresh thinking, share news or celebrate recent success with colleagues over a light lunch which is generally provided by the company. Nowadays, a working lunch could just involve staff nibbling a sandwich at their desks while catching up with emails.
Whatever definition you choose, why not show your staff that you appreciate them and treat them to a cooked lunch at the office?
In the same natural way that you will do everything you can to impress or thank a client, you can easily give your colleagues something more than the regular packed lunch fayre of sandwiches and biscuits served in a meeting room!
For as little as €10 per person, I can prepare and serve a delicious, freshly cooked meal with tea or coffee. The conversation over lunch is entirely up to you!
For full details, options and prices, please call 087 270 9646.