Barbecue by David Smyth Catering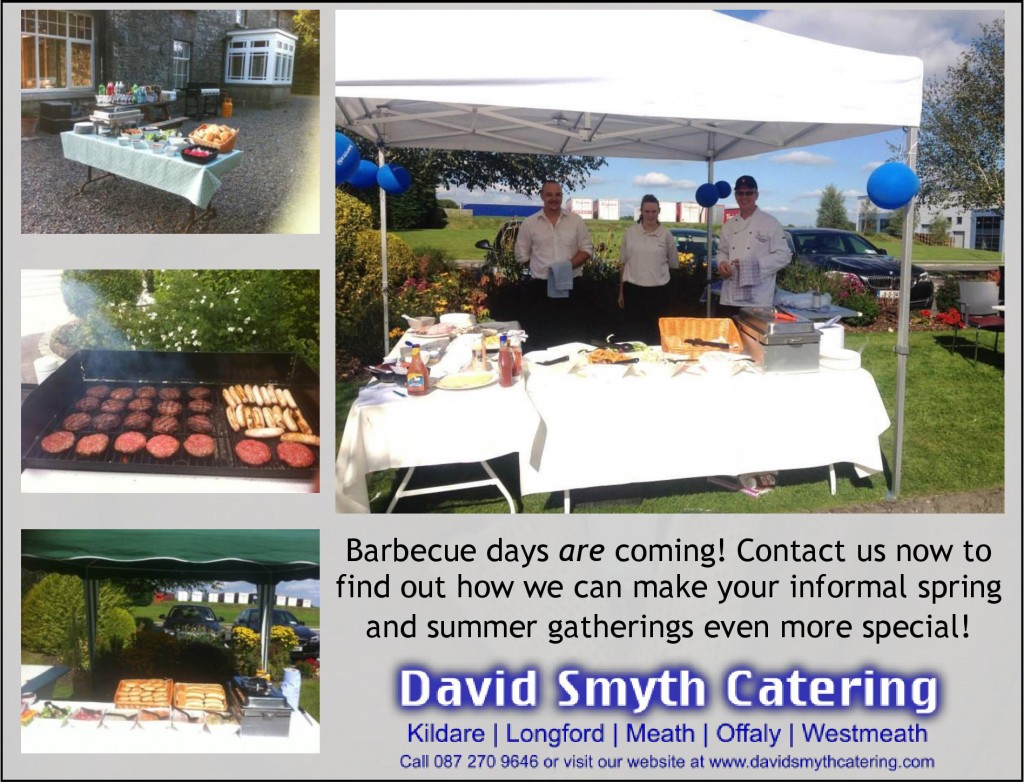 Maybe not right this minute obviously, but when the longer days come in and the ice clears away?! 😉
A barbecue is the epitome of informal dining. Perfect for all manner of occasions, from a family gathering to a reunion of friends or a sports and social club function to a staff appreciation day – you name the occasion, and we can prepare the menu.
You can host your gathering alfresco or enjoy your freshly cooked burgers, chicken, sausages, salmon, kebabs and corn on the cob inside if the weather turns – the choice is yours!
Remember, we can take care of everything!
The equipment
The cutlery, crockery and tableware
THE FOOD!
Dressings and salads
Wine and minerals
For further information about Barbecues By David Smyth Catering, click here or call 087 270 9646.