Dinner by David Smyth Catering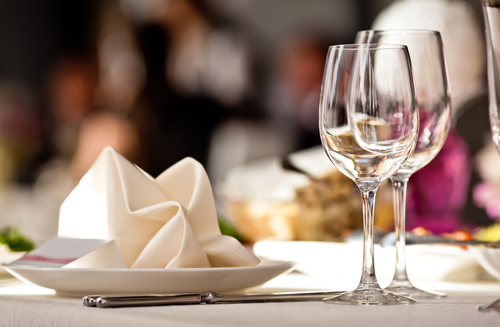 There is still plenty of time to host a barbecue and if we're lucky, the weather might even pick up as the official Summer gives way to Autumn!
If you're looking at organising something a little more formal for your late summer, autumn or winter functions, my dinner service may be of interest to you.
Whether served at home, the office or in a marquee, I can prepare a full sit down meal to your requirements from as little as €15 per person for three courses.
As an example, a starter of Caesar Salad followed by roast turkey and ham and then pavlova for dessert is just €17 per person.
So whether it's a business dinner, family party or even a wedding, take a look at my menu and give me a call on 087 2709646 or 044 966 8456 to discuss the arrangements.