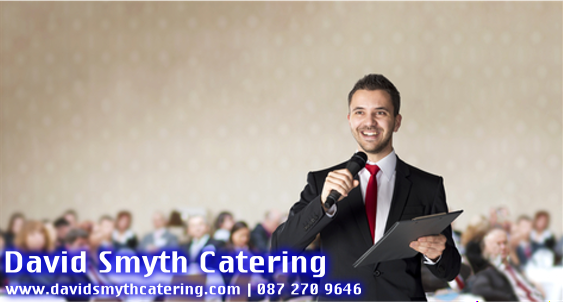 David Smyth Catering offers a complete corporate catering service, with finger food platters, buffets and even barbecue options available to maximise the productivity and enjoyment of your forthcoming conference, course or product launch.
Meeting Room Nibbles & Product Launches
Our delicious finger food platters are perfect for working lunches, whether you have the time for a "break out" to enjoy them or want to grab a quick bite without leaving the the meeting room. Our professional staff will quickly and discreetly do our work, leaving you to get on with yours.
Similarly, these tasty platters are ideal for product launches where a high quality but discreet catering service is required.
Making The Most Of Your Break/s
We can offer a choice of a hot or cold buffets to help clients or course delegates recharge their batteries while going over what was discussed or catching up with their other business activities. Why not offer them a delicious home made scone or some sweet treats (to fire up their creativity!) during their morning coffee break?
Community Events & Employee Recognition
In 2014, I had the pleasure of firing up the barbecue for a number of events in the midlands, including a charity event for ORS in Mullingar, staff appreciation events at Mergon International in Castlepollard and even a 30th birthday at Bru Brewery in Trim. A barbecue is perfect for bringing people together and allowing colleagues to let their hair down. So, why not consider organising such an event for your business in 2015?
Contact David Smyth Catering
To discuss catering options for your forthcoming business event, please give me a call on 087 270 9646 or drop me a line with some more details here.

Staff Appreciation Days at Mergon International